Entrepreneur & Executive VP of Sales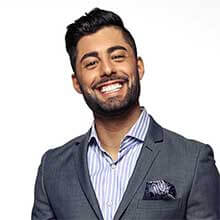 In 2011, while attending Arizona State University Alex was introduced to a health & wellness company, got committed, & by March of 2014, at the age of 24, he became the youngest and fastest $1,000,000 earner in that company's history. In mid 2015, he partnered with his second company where he became the fastest "diamond" in under 30 days. Now in 2017, Alex is serving as the Executive Vice President of Sales of a company where in the last 9 months sales have increased from $200,000 to over $2,500,000 monthly.

Alex has helped 40+ individuals hit six-figure incomes throughout his career, produced over $55,000,000 in team sales, & is a best selling author, and has been featured in Forbes & Rolling Stone Magazine. Alex has now earned over $4,000,000 in commissions but most importantly has impacted people on a global level to chase their dreams through this amazing profession.