Veteran Network Marketing & Business Professional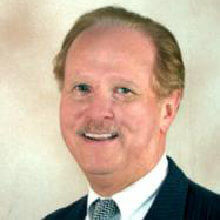 With three decades of expertise in network marketing and executive sales, industry veteran Don Karn brings an impressive breadth and depth of experience to the Board of the ANMP, including many years with two of Direct Selling's billion-dollar-plus-per-year industry giants: 8 years with Avon and more than 10 years with Shaklee.

Don is known for his drive and leadership rapport, firmly advocating the need to maintain strong relationships between corporate and field Distributors.

Don Karn holds an MBA from Lehigh University's College of Business and Economics in Pennsylvania, and is a contributing writer for Networking Times.

A Speaker and Panelist for the Annual Convention of the Association of Network Marketing Professionals in 2014, Don is also a current ANMP Board Member.

Home to South Orange County, California, Don and his wife have five grown children.