Co-Founder & Editor-in-Chief of the Leading Publication for Network Marketing in the World: Networking Times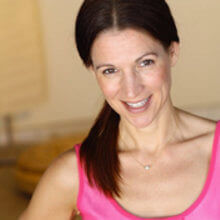 Dr. Josephine Gross is Co-Founder and Editor in Chief of Networking Times and Dean of Faculty for Networking University. Born and raised in Belgium, she came to the U.S. to do her Ph.D. in languages at Stanford University.

Together with her husband Chris Gross, she founded Networking Times in 2001, and today it is the leading publication for Network Marketing in the world. Available on newsstands across North America and the U.K., Networking Times focuses on helping professional networkers build the right skill set and mindset to be successful in their businesses. An advertisement-free educational journal, it provides powerful third-party validation for the networking profession.

Networking University is an online learning institution centered around weekly live webinars, e-learning modules, a certification program, and live events. Its mission is to provide generic training and ongoing education to networking professionals by teaching them to build their business with greater skill, integrity, and responsibility.

Josephine's broader purpose and philosophical intent is to explore business practices based on the interconnectedness of all life. She believes that if we bring more consciousness to the way we do business, we can build a sustainable economy and a more balanced world. Her speaking topics include the Rising Economic Power of Women, How Network Marketing Is Helping Emerging Economies, The Feminine Side of Leadership and Happiness in Business.

Josephine interviews Network Marketing leaders from all over the world, asking them exactly how they built their businesses so readers can instantly benefit from their experience and shorten their learning curve. The perspective she brings to the profession is truly international, and her heart-centered listening approach brings out what it is that makes network marketers extraordinary.